The pandemic has changed the way we work and has left many small and medium-sized companies in check. Today at Territorio Pyme we spoke with Andrés Sánchez Moreno, Document Solutions Business Unit Director at Canon, to talk to us about new technologies that can help this type of business to recover and boost it in the world of work.
What exactly are B2B technologies to boost SMEs?
At Canon we are imaging technology. We have different areas of activity: printing technology, digitalization and document management services, video analytics solutions, cameras and industrial products. And in practically all areas we develop technological solutions that empower SMEs.
On the one hand, office printing and digitization with solutions oriented both to print management and document management, with which we help companies adapt to the new digital workspaces. On the other hand, we offer professional and large-format printing equipment and technology to boost the business of graphic arts companies, which often have a small workforce.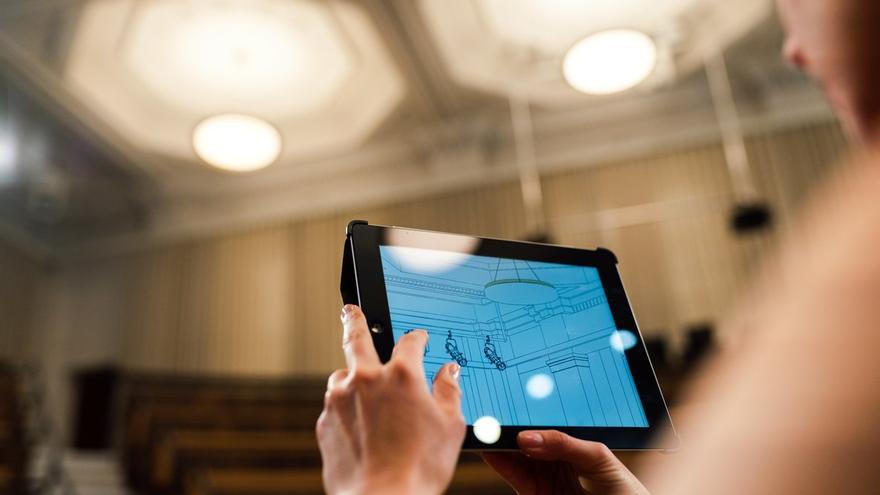 In addition, we have strengthened Cloud services and cloud-based document processing and management, so that printing equipment with integrated Cloud is perfect for facilitating business mobility in SMEs.
The pandemic has completely transformed the way we work, small and medium enterprises, as well as large companies, must adapt to change; and the easiest way to do this is with technology. Companies will increasingly demand partners that adapt to their omnichannel and mobility needs. The trend of digital document management will be consolidated through cloud solutions and collaborative work tools, which are necessary in a business context that, after COVID-19, will be much more delocalized.
What are the most important aspects/tools that an SME should implement in its system?
It will depend a lot on the type of SME we are targeting, but in general companies must adapt to the new hybrid workspaces. For example, in the case of printing, there is a shift towards what is known as smart printing; printing is not disappearing, but rather it is being produced in a more intelligent and sustainable way. Now, not only is printing done remotely, but it is also possible to integrate it with document management processes through cloud solutions and collaborative work tools.
By 2025, 75% of the workforce will be made up of millennials and Generation Z, as stated in Canon's Workspace Guide. What's more, many of them are already in management positions. These generations value collaboration in the workplace, where they are used to sharing ideas, learning from others and producing as a team. SMEs will also need to cater to their demands.
Source: https://cincodias.elpais.com/cincodias/2021/05/18/pyme/1621341046_399151.html