A wave of crypto millionaires and other investors is arriving in Puerto Rico in recent years. They seek not only the warmth or tranquility of the Caribbean, but also its famous tax exemptions.
Throughout the archipelago, they buy residences, establish businesses and move with their families from the United States or other countries.
At the same time, some Puerto Ricans denounce that these investors are responsible for the skyrocketing of housing prices in some cities and towns, which has led to protests against the displacement of the population in recent months. local.
"I moved to Puerto Rico on March 8, 2021, and what attracted me was that I saw my friends, like David Namdar, from New York, move here," explains David Johnston in an interview with BBC Mundo.
Johnston has benefited from Puerto Rico's so-called Law 60, which allows certain investors to waive capital gains taxes after becoming residents of the island.
He is the head of operations of the DLTx company, focused on the use of blockchain, the technology behind cryptocurrencies in the traditional economy.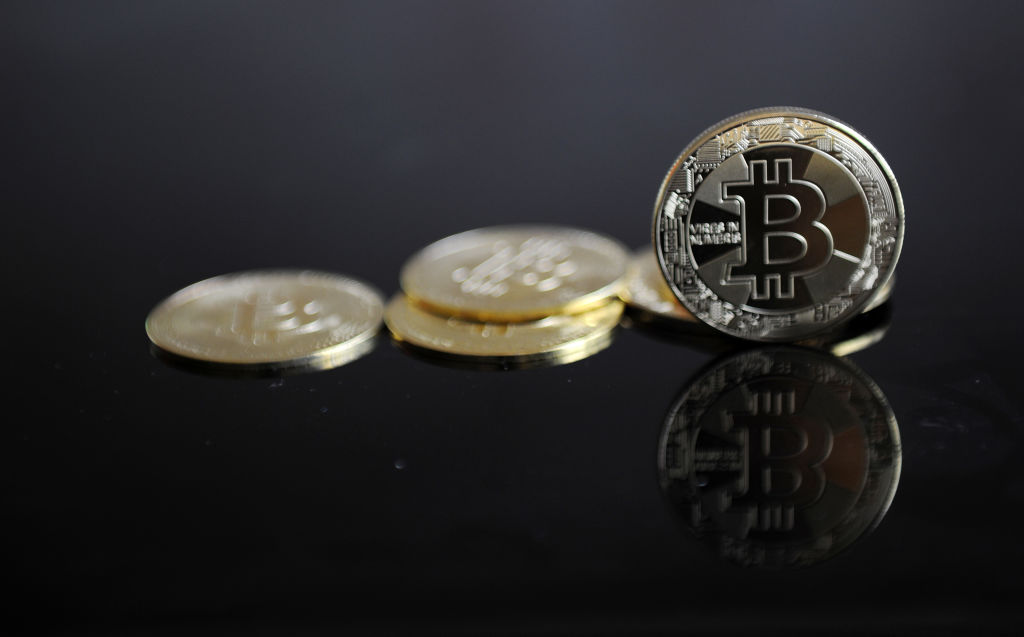 More than 100

Crypto-related entrepreneurs have moved to Puerto Rico in search of tax benefits.
Puerto Rico Incentives Office
He assures that when he arrived in San Juan he found a community so active on the subject of blockchain that he decided to return to California, talk to his wife and move with his family to Puerto Rico.
"It's been pretty amazing how it (the blockchain community) grows almost every week. I have a friend who called me to say, 'Hey, I'm going to be your neighbor.' We decided to move to the suburbs, in Guaynabo, south of San Juan and It's been great: we live in a beautiful American-style neighborhood," he says.
Due to the tax benefits, Puerto Rico became an attractive destination for entrepreneurs from various sectors, but the arrival of those who work in the world of blockchain and cryptocurrencies has had more impact.
It was in 2018, after the passage of a year before the devastating Hurricane Maria, when international media reported for the first time a boom in crypto-millionaires moving to the archipelago. At the time, the newcomers said they would turn Puerto Rico, devastated by the cyclone, into "Puertopia," a technological utopia.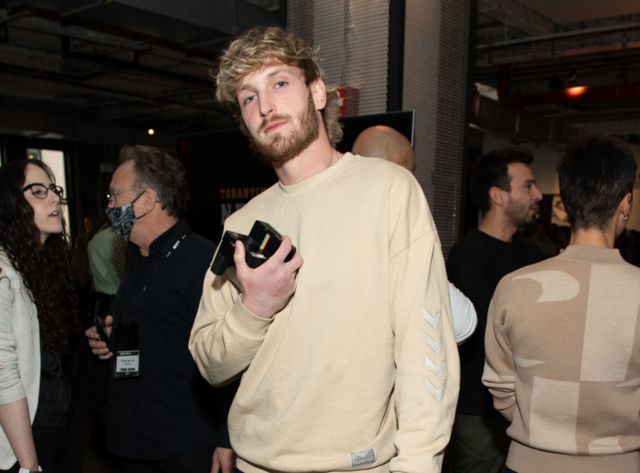 This caught the attention of entrepreneurs like Johnston, who was working in California at the time. In 2020, moving to Puerto Rico became a real option.
"Especially because of the pandemic, a lot of the friends I have who are young entrepreneurs, people who do blockchain protocols, they started moving (to Puerto Rico) and that was a signal for me to say 'Well, I have to look at this' ", Explain.
According to a study carried out by the Department of Economic Development of Puerto Rico, at least 31 crypto entrepreneurs arrived on the island in 2021. However, due to the number of companies exporting services in the area of ​​technology that have been registered under Law 60 , the government estimates there are more than 100.
Some of these investors are not particularly discreet.
This is the case of Brock Pierce , who made his fortune in the technology industry, and in 2018 he was the one who coined the term "Puertopia".
Pierce is listed as the owner of more than 20 corporations in the United States. He has purchased residences valued at millions of dollars in various Puerto Rican towns, as well as several historic buildings in the Old San Juan area.
His most recent acquisition was a hotel in the small municipality of Vieques, located on an island east of Puerto Rico, for about $18 million.
YouTuber Logan Paul is another famous billionaire who has moved to the archipelago.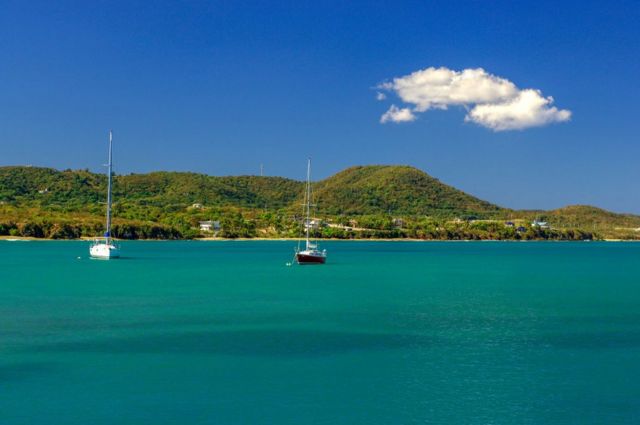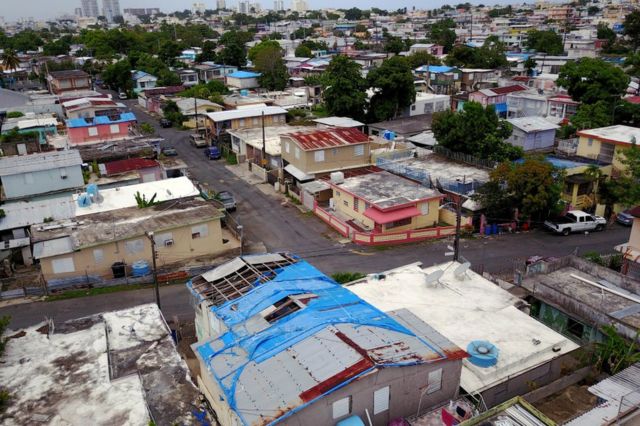 Displaced
But for many locals, like Kiana Figueroa Guadalupe , who has always lived in Vieques , the town where Pierce bought his hotel, Puerto Rico is not a newly discovered treasure.
She is 25 years old and is a public school teacher.
He knows well the streets of Vieques, its black sand beaches and its bioluminescent bay. However, he cannot save enough money to buy a house and settle permanently with his partner.
" They come with much more money than we could have, they come to buy at a premium and they keep the houses in the mountains, in front of the beach. They keep the land and even make their own parking lots ," he told him to BBC World.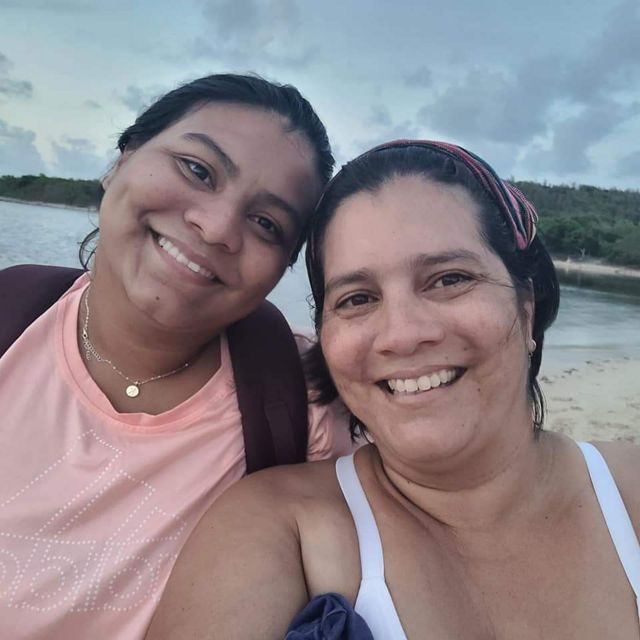 Kiana receives a monthly salary of around US$1,500. The house prices she has seen for the past few weeks are well above US$100.00; in some cases they reach US$200,000.
His mother, Elda Guadalupe, a former municipal legislator from Vieques, says that these numbers are conservative, since land in the small town can even reach US$500,000.
In 2018, the average annual salary in this town was US$15,531.
According to Elda, many have left the town due to the problem of not finding affordable housing. For her, the change is noticeable even in her classroom where she – like her daughter – has been teaching for 16 years.
"When I arrived, there were more than 400 students. The space was not enough. There were two teams of teachers. On a day like today, we only have 157 students," he said.
Elda also explains that several inhabitants of Vieques have had to abandon their rental houses after being bought by investors, something that is happening in other towns.
In Quebradillas, northeast of Puerto Rico, the residents of an apartment building received the news that they will be evicted after a beneficiary of tax exemptions from Rhode Island bought it.
The new owner will develop a hotel project on the site, according to a report by independent journalist Bianca Graulau.
Meanwhile, in Rincón, in the west of Puerto Rico, Israel Matos, a sound engineer, had to leave his home after someone bought in cash (for about US$200,000) the residence that he intended to acquire through a mortgage.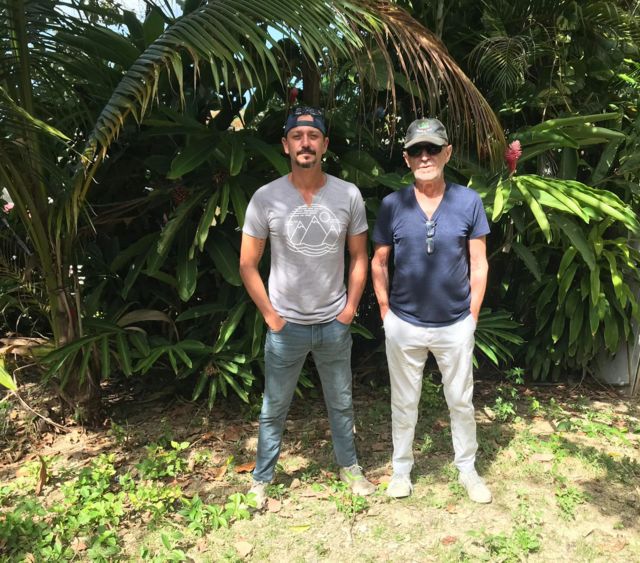 "This is happening to a lot of people. They are throwing us out of our homes. Right now my family is up in the air, we don't know what we are going to do. It's very hard. The two girls telling me they don't want to move and I holding back tears ", he told BBC Mundo.
Together with his two daughters, wife and father, he is looking for a new house, but he has not yet found anything that he can afford. "I'm going to have to rent something with two rooms and I don't know, that the girls have a room and sleep together, and make a room in the living room for my dad."
a new problem
In the demonstrations, many demand the exit of the investors. But Elda, as well as Kiana, speak of other types of solutions to stop the displacement of local communities.
They do not detail specific actions, but they think that the government could do something. They talk about controls at the municipal level or perhaps some tax for those who arrive.
What they are certain of is that Vieques has changed a lot in recent years.
On the island municipality, businesses near a famous pier called La Esperanza are now operated by merchants who are not native to the area, says Kiana.
Even now there are few employees "who know Spanish."
In Old San Juan, Margarita Gandía, a real estate broker with 40 years of experience, who has also lived in the area all her life, says that residents of the historic center "are very few."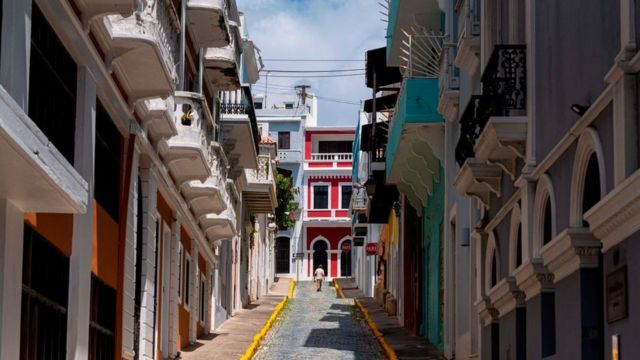 "And it was seen not only after Hurricane Maria, but after the [2020] earthquake, because of the loneliness after the events," he says. He adds that except for one, all the family residences sold there in 2021 were acquired by buyers recently arrived in Puerto Rico.
In the case of Vieques, Elda reported that residents have tried to organize to make their claims heard.
The people who live there are used to demonstrating. They did so in the late 1990s and early 2000s when they succeeded in getting the US Navy to cease its military practices after the death of a resident by a bomb.
But currently the problems in Puerto Rico are many, as the reality of this small island-town shows.
The barges to reach Vieques are constantly damaged, leaving hundreds of residents stranded.
Since the 2017 hurricane there is no hospital. Medical emergencies are flown by air ambulance to the "big island."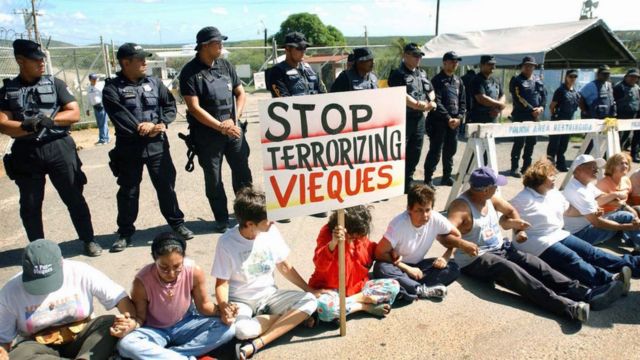 Puerto Rico must also implement a controversial plan to get out of bankruptcy, after accumulating unsustainable levels of debt in the years prior to 2017, when it declared bankruptcy.
"We are so charged […] It is difficult to focus on a single issue, but there are many people interested in cooperating," Elda tells BBC Mundo.
However, for newcomers to the archipelago, the tax policies currently promoted by the government are part of the solution.
"I think they should be proud of the tax policies that Puerto Rico has adopted. They are giving results with this huge wave of people arriving on the island who are very motivated, have a lot of passion," says David Johnston, the crypto-millionaire who moved to Puerto Rico. territory during the pandemic.
"What has changed (compared to the first wave of crypto millionaires who moved in in 2018) is that people (who arrive) are more interested in becoming part of Puerto Rico," he says.
Time will tell if that "Puertopia" that some long for ends up materializing.
Link: https://www.bbc.com/mundo/noticias-60518048
Author:
Ronald Ávila-Claudio & Rafael Abuchaibe

BBC News World